Darr Khuda Se Episode 5 story Review
Imran Abbas and Sana Javed duet Dar Khuda have begun a month back, we all are watching this drama as it is revolving around the harassment at workplace and whoever is responsible for it, only females are blamed for every bad happening. This shows how cruel our society is and this is the main purpose of this drama to create awareness among people to investigate before declaring who is wrong. Let's see what is going to happen in Darr Khuda Se Episode 5.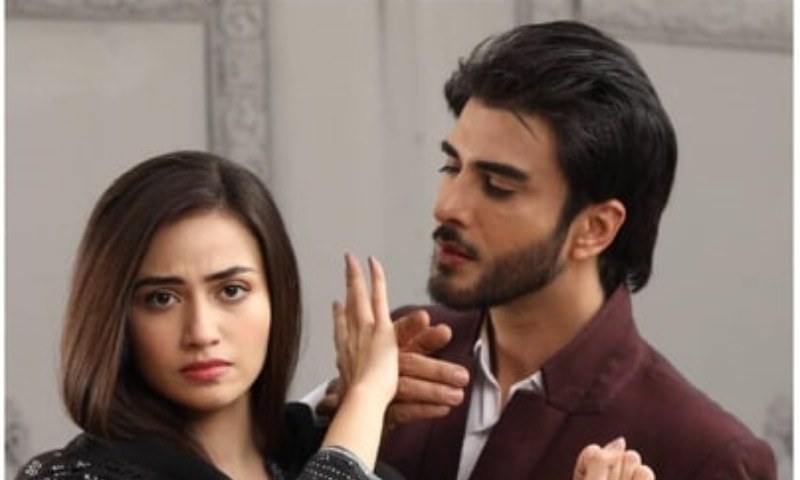 Dar Khuda Sa is directed by Anjum Shahzad and Sawat Nazeer is the writer of this play; the duo of these two creative people is complimenting each other in every project we have seen so far. The pace, style, and explanation of every moment are just perfect. They don't add any unnecessary movement or a going very fast that might take away the main focus from the story sometimes. As we have seen so many projects that start very good but somehow, in the end, they just want to wrap up and go home.
So stay tuned on this episode in case you missed the last night episode. In episode no 5 focused on the Nikkah of Azhar to Shehla.
Azhar marries Shehla and takes her home. And this was a kind of shock for his parents to see such unimagined marriage. They created fuss initially but eventually, Mr. Siddiqui accepts the newlywed couple with a heavy heart. 
One thing this is much appreciated that the parents are very sensible in this drama. They are taking care of every situation very wisely which is good to see. There is a lesson for parents out there, who take decisions in anger. And they cut down with their children and feel helpless when they left alone. 
On the other hand, Junaid and his wife see that Afreen is a good and nice girl. But the family she belongs to isn't good enough to carry on with the proposal. 
The part of Shahwaiz in this episode isn't much. But except his wife couldn't understand what he is creating a kind of mess with the housemaid. He is considering himself as the smartest one who can't be caught ever and trying to underestimate his wife always. He will get caught one day and he is not even aware of the fact. But the moment he will get caught, he would be left with no escape. 
On the whole, Dar Khuda sa episode 5 is pretty simple going. But I must say there is a lot to feel in every scene. As we have lots of competitions in our drama industry, most of the dramas are depressing. Whereas this drama isn't that must depressing. It is about a middle-class family who looks busy struggling for a better life. But yes on the Shahwaiz side, he depicts elite class and it is the reason the drama balances. 
So keep watching and supporting Pakistani best dramas as there is always a message. And this explains that it can help people to live a better life.